Event Hostess (Male & Female)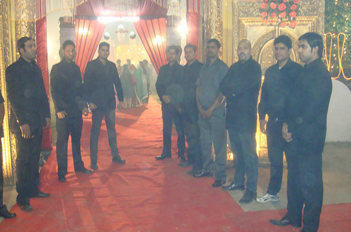 Qualified Event Hostess Staff
Event Hostess staff is responsible for creating a warm and tempting atmosphere for guests and event attendees at Event programs. Hostess staff works at a variety of places and social gatherings that includes art gallery events, restaurants, wedding receptions, fund-raisings efforts, conferences and trade shows. The duties and responsibilities of Event Hostess includes a long list, some of those are greeting and directing guests on arrival, provide
them with information they need and answer other questions as best they can. Other includes acting as spokesman/woman for the event, coordinating with organizers, other staff members and mingling among the crowd to make sure that the event is on the right track.
Event hostesses can be categorized into two groups
Just remember the last exhibition you have attended: the first person you met was a smiling hostess of the event that greets you at the entrance. Hiring a hostess or promoters for an exhibition means just like giving an event an image, a character, a face.
Facilities Included With Housekeeping Services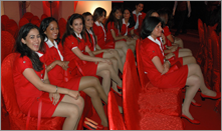 The first one is consist of those who co-operate with staff for organizing the event, and are generally located at the entrance, welcome visitors, and deal with registration procedures and give directions in the halls.
The second group however consists of staff that assists companies in each stand, presenting and exposing the products and gives visitors the information they need to learn more about the respective organization.
Are you in search for the professional hostess (both male and female) for your event?
If YES!! Just contact SECURA SECURITY organization for hiring flexible, variable and true staff for event hostess. The organization is one of the top most agencies engaged in the professional supply of hostess staff and hosts for all cultural, business, social and educational events. The Secura Security is also providing an exclusive range of further services for all types of events with assurity.
Our organization also provides companies with the names of prepatext-red hostess staff who have high ended experience and good knowledge of English.
Our security agency permits staff throughout the national territory and is particular in providing EVENT HOSTESS staff both in male and female across the Delhi.